Sustainable agriculture 101: understand the landscape
About this step
When mitigating agricultural impacts from your supply chain, there are many stakeholders — both inside and outside of your company — that you may need or want to engage.
Understand the external landscape
The list below is by no means comprehensive, but gives a brief overview of organizations, events and initiatives in the agricultural space. They're a good way to get help, get educated and get connected with experts in this field.
Ceres is a sustainability nonprofit organization working with the most influential investors and companies to build leadership and drive solutions throughout the economy. Through powerful networks and advocacy, Ceres tackles the world's biggest sustainability challenges, including climate change, water scarcity and pollution, and human rights abuses.
The Sustainability Consortium (TSC) is a global non-profit organization working to transform the consumer goods industry by partnering with leading companies to define, develop, and deliver more sustainable products. TSC creates change through the implementation of our science-based, metrics driven approach. Through collaborating with our broad membership base — which includes manufacturers, retailers, corporations, and NGOs — and other stakeholders, we drive innovation for a new generation of products and more sustainable supply networks.
TSC drives impact through 4 key offerings: Measuring & Reporting, Implementation Services, Collaboration and Leadership Initiatives, Membership. The Food, Beverage, and Agriculture (FBA) working group was the first group to form after The Sustainability Consortium (TSC) launch in July of 2009. It is currently the largest sector working group at TSC.
World Wildlife Fund (WWF) is a global conservation organization that is supported by more than one million members in the U.S. and close to 5 million globally. WWF combines global reach with a foundation in science, involves action at every level from local to global, and ensures the delivery of innovative solutions that meet the needs of both people and nature.
The Nature Conservancy (TNC) is an environmental organization that has a history in land acquisition and cutting-edge research that influences global policy. TNC's vision is a world where the diversity of life thrives, and people act to conserve nature for its own sake and its ability to fulfill our needs and enrich our lives. TNC focuses on agriculture, climate change and nature-based solutions.
Field to Market: The Alliance for Sustainable Agriculture is a diverse collaboration working to create opportunities across the agricultural supply chain for continuous improvements in productivity, environmental quality, and human well being. Field to Market's work is grounded in science-based tools and resources, unparalleled, system-wide collaboration and increased supply-chain transparency.
Midwest Row Crop Collaborative (MRCC) is a diverse coalition working to expand agricultural solutions that protect air and water quality and enhance soil health while remaining committed to producing enough food to feed the growing global population. These leading companies and conservation groups are all committed to building a broad partnership. This group measures and delivers improved environmental outcomes through cross-sector collaboration and continuous improvement at a meaningful scale throughout the Upper Mississippi River Basin.
Sustainable Food Policy Alliance (SFPA) seeks to accelerate the pace of change in the food industry through individual company leadership and collective support for public policies that raise the bar and inspire further action on this critical journey. As some of the world's best-known food companies, founding members Danone North America, Mars, Incorporated, Nestle USA, and Unilever US recognize SFPA's responsibility to drive positive change for the people who use SFPA's products, the people who supply them, and the planet on which we all rely.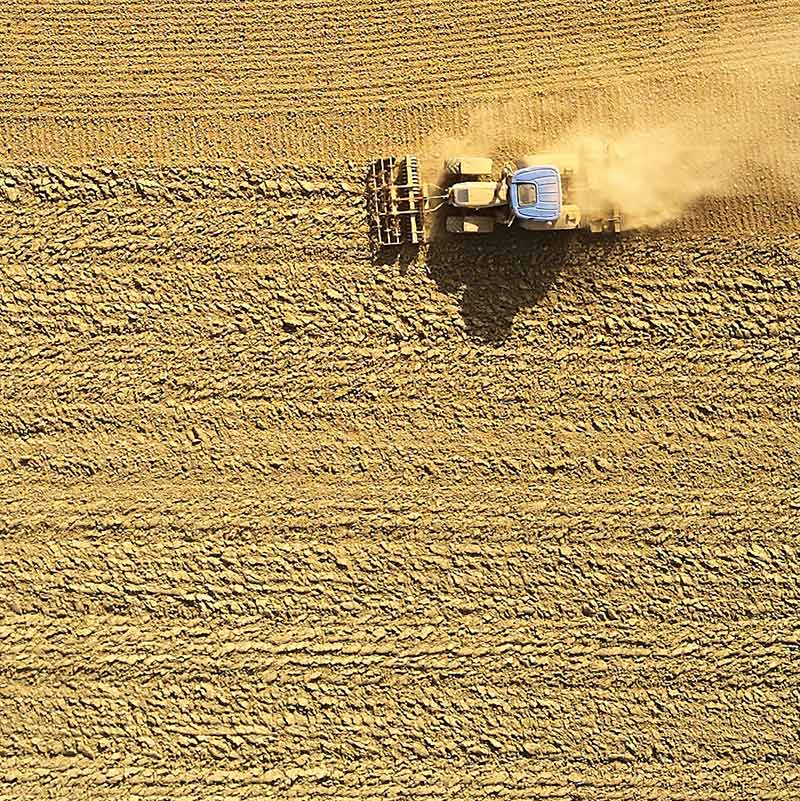 Understand the internal landscape
In your quest to make your food and agricultural products more sustainable, you'll need to engage with many stakeholders both inside and outside of your organization. Depending on where your company sits in the agricultural supply chain (i.e., retailer, grocer, CPG company, distributor, aggregator, etc.) and the extent to which your company is vertically integrated, the key internal stakeholders will be different.
When stakeholders are internal, there may be a lighter lift initially to building the case for engagement on sustainable agriculture, and more direct opportunities to pilot within your core business. In our "Build a plan" guides you'll do a more detailed assessment of these stakeholders, but for now, identify if the stakeholders are internal, external, both or neither for your company.
Internal stakeholders:
Chief Financial Officer

Chief Sustainability Officer who can be your advocate to the CFO/CEO

Operations managers

Government affairs or relations managers

Climate inventory manager