Resources. Momentum. Results.
With the Supply Chain Solutions Center, you can take sustainability from ideas to actions – for the good of your business, for the good of our planet.
The Supply Chain Solutions Center is a digital hub for sustainability resources, best practices, thought leadership and news – filtered to help you solve your specific needs. New resources are continuously being added from our ever-growing community of trusted experts. With this breadth and depth of resources at your fingertips, you can access what you need to bring sustainability to every node of your consumer packaged goods supply chain.
The Solutions Center also brings together sustainability and supply chain professionals like you from around the U.S. and even the globe. This is a space for collaboration, for thinking together about shared challenges. As a registered user, you'll be able to connect with our experts and each other.
Have you created your free profile?
You'll get a customized selection of resources based on your unique supply chain needs and where you are in your sustainability journey.
Create Your Profile
Issue Experts
The EDF+Business team created this site to help scale sustainable supply chain solutions across the globe. We understand the challenges that sustainability can pose to businesses, and we're here to help. But we're by no means alone. Each of our expert organization collaborators are staffed with equally impressive teams, all dedicated to helping your company become a leader in sustainability.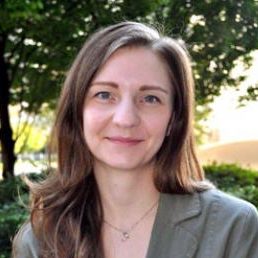 Jenny Ahlen
Director, Supply Chain
Jenny directs EDF's work to improve the sustainability of consumer goods through partnerships with the private sector, as well as leads EDF's office in Bentonville, Arkansas. Area of expertise: Sustainable Agriculture.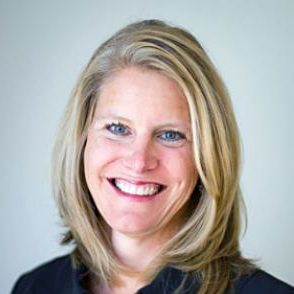 Elizabeth Sturcken
Managing Director, Supply Chain
Elizabeth directs the work of EDF+Business's Supply Chain team, which develops and implements projects with leading companies to create environmental change. She leads EDF's work with Walmart to create broad environmental change in areas such as climate change, China, seafood and packaging.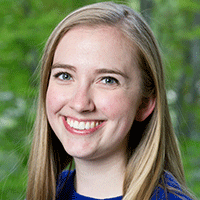 Katie Anderson
Project Manager, Supply Chain
Katie leads EDF+Business' work to eliminate deforestation from global supply chains. She advised Walmart on its new Jurisdictional Approach commitment and helped launch the Corporate Action Group in Mato Grosso, Brazil. Area of expertise: Thriving Forests.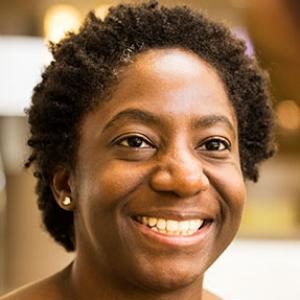 Boma Brown-West
Senior Manager, Consumer Health, Supply Chain
Boma focuses on transforming retail supply chains to reduce people's exposure to toxic chemicals, and has worked with Walmart on their successful sustainable chemistry policy. Area of expertise: Safer Chemicals.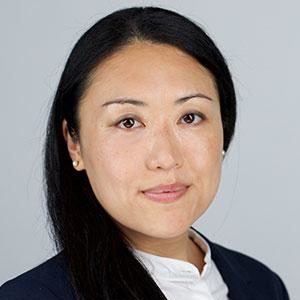 Xixi Chen
Manager, Supply Chain and EDF Climate Corps
Xixi focuses on building corporate partnerships in China and strategically helping corporate partners adopt energy efficiency and green supply chain practices. Area of expertise: Sustainable Energy.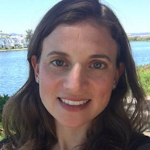 Theresa Eberhardt
Project Manager, Supply Chain
Theresa works with companies and their supply chains to improve sustainable sourcing practices of agricultural commodities. Area of expertise: Zero Waste.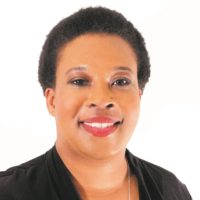 Ame Igharo
Project Manager, EDF+Business
Ame is a Project Manager for EDF+Business. She works to improve the sustainability of consumer goods through partnerships with the private sector. Area of expertise: Sustainable Agriculture.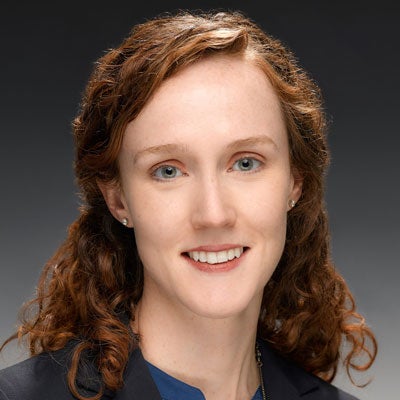 Aileen Nowlan
Senior Manager
Aileen leads the EDF+Business work to identify, accelerate and scale transformative environmental innovations. She focuses on empowering cities and companies to monitor and map air pollution at a hyperlocal scale. Area of expertise: Green Freight.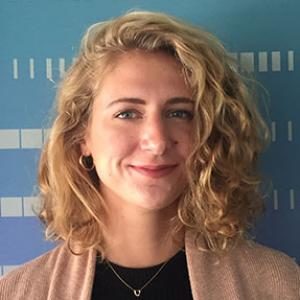 Alissa Sasso
Project Manager, Supply Chain
Alissa supports EDF+Business's work to reduce human exposure to toxic chemicals through consumer products. She works with companies and their supply chains to promote effective solutions to protect consumer health. Area of expertise: Safer Chemicals.
Expert Organizations
We're grateful for the expertise, talent, drive and passion that our collaborators bring to the Supply Chain Solution Center. Together, our "digital village" is committed to helping you find solutions tailored to your specific needs.
View Organizations
Corporate Sustainability Leadership: The Journey
Smart business leaders understand that a thriving economy depends on a thriving environment, and vice versa. The myth of an "either/or" tradeoff between sustainability and profitability no longer exists – a fact with which your customers, employees, suppliers, shareholders and potential investors are well aware. Now, more than ever, the world is your business.

But, while the ROI of corporate sustainability has long been proven, moving down the pathway towards leadership – where your company's business goals and sustainability goals are in perfect alignment – can be challenging.

Understanding where your company stands on this pathway can help you prioritize where you focus your efforts, so that you can move forward more quickly and efficiently. We've broken the journey into three stages: Engage, Execute and Lead.