Green freight 101: get informed
Greening freight transport: a critical supply chain component
The first step to greening your freight transport is to understand the issue and how it impacts your business.
We all rely on the valuable service that the global logistics network provides. Each of us has benefited from shelves stocked with food, pharmacies providing medicines, and nearly every other item that sustains and enriches our lives. We NEED an effective and efficient logistics network to keep the economy buzzing and our society progressing. The problem is that, by and large, we are using last century's technologies to keep up with the growing demands of this century.
In the United States, freight transport accounts for 16 percent of corporate greenhouse gas emissions, making it one of the largest carbon footprint contributors. Global freight emissions are growing rapidly as a result of increased demands for goods and services.
The surge in the movement of goods presents major challenges for efforts to avert climate destabilization and threatens widespread harm to public health from tailpipe emissions. Growing volumes will also require further capital investment and increased demand for the world's limited supply of fossil fuels. Thus, costs could continue to rise.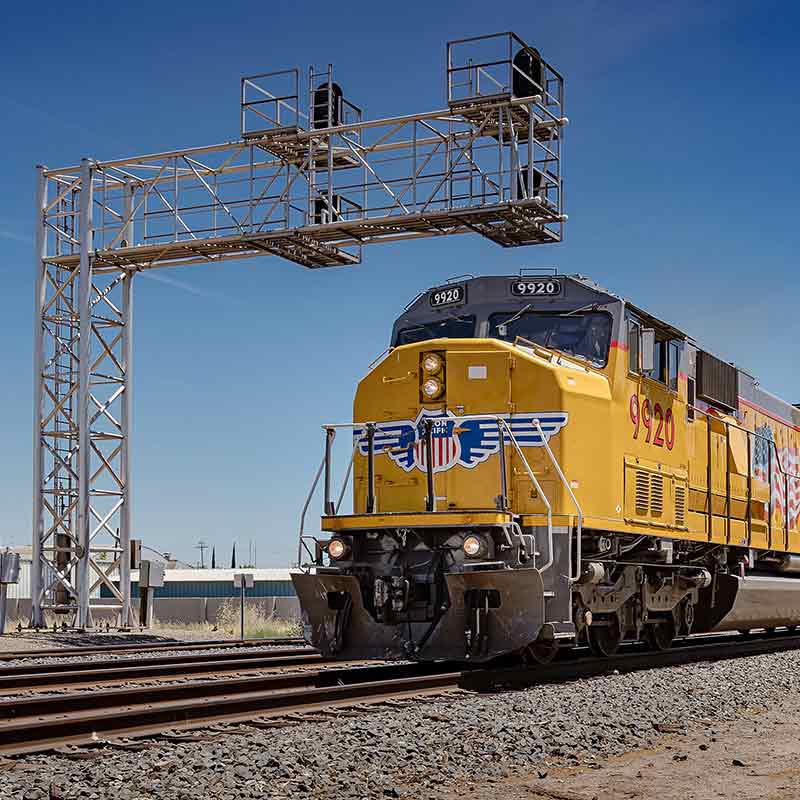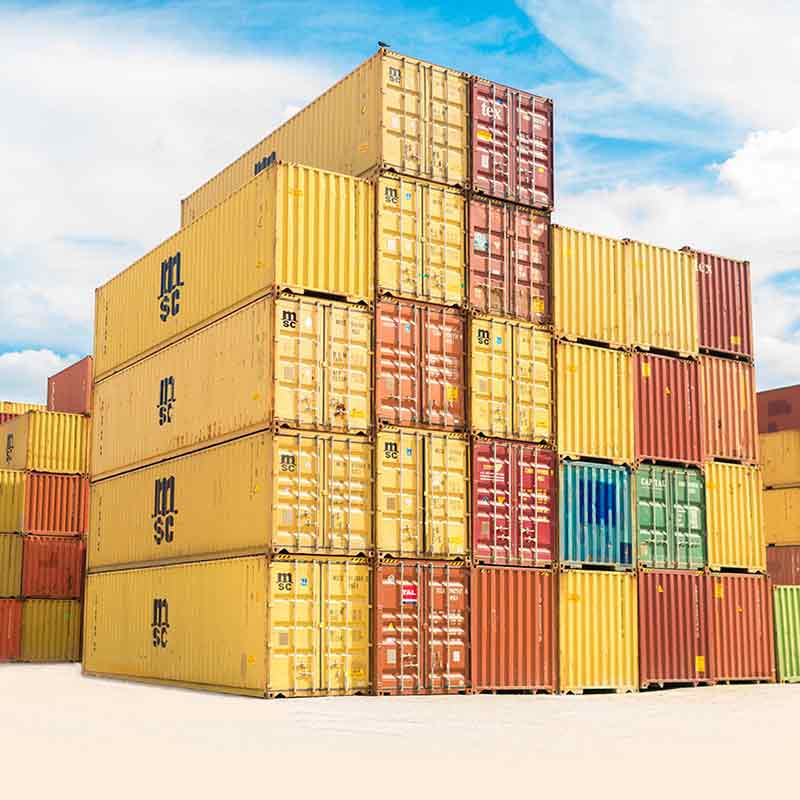 Greening your freight transport: good for business
By following the examples of leading shippers, we can create a future where freight transport remains affordable, results in less carbon pollution and minimizes the threat to public health. Shippers — companies that utilize logistics services to move products but are not primarily in the freight business — have the most to gain from an increasingly carbon- and cost-efficient freight system for three reasons:
Shippers can reap the greatest financial rewards from increasing the efficiency of their logistics operations.
Since these companies interface directly with consumers, they stand to gain the most from being viewed as good environmental stewards.
Shippers dictate business trends in the goods movement marketplace; if they demand greater efficiency and better environmental performance, carriers and other logistics service providers will respond.
The 5 principles of greener freight
These 5 principles can be implemented at any stage of your journey, as they are proven to be cost-effective, impactful and likely to achieve long-lasting results.
Get the most out of every move.
Combine and adapt packaging to maximize cube utilization. A fuller move is a greener move.
Choose the most carbon-efficient transport mode.
Favor ocean over air, and rail over truck.
Root out opportunities for savings through discussions with internal departments and with suppliers, customers, vendors — even competitors.
Redesign your logistics network.
Continually optimize your network to maximize cost savings and minimize greenhouse gas emissions.
Demand cleaner equipment and practices.
Urge your logistics service providers to use cleaner trucks and cargo handling equipment, and employ other air pollution-reducing practices at busy transport hubs.
For additional detail about how to implement each principle, download the full Green Freight Handbook.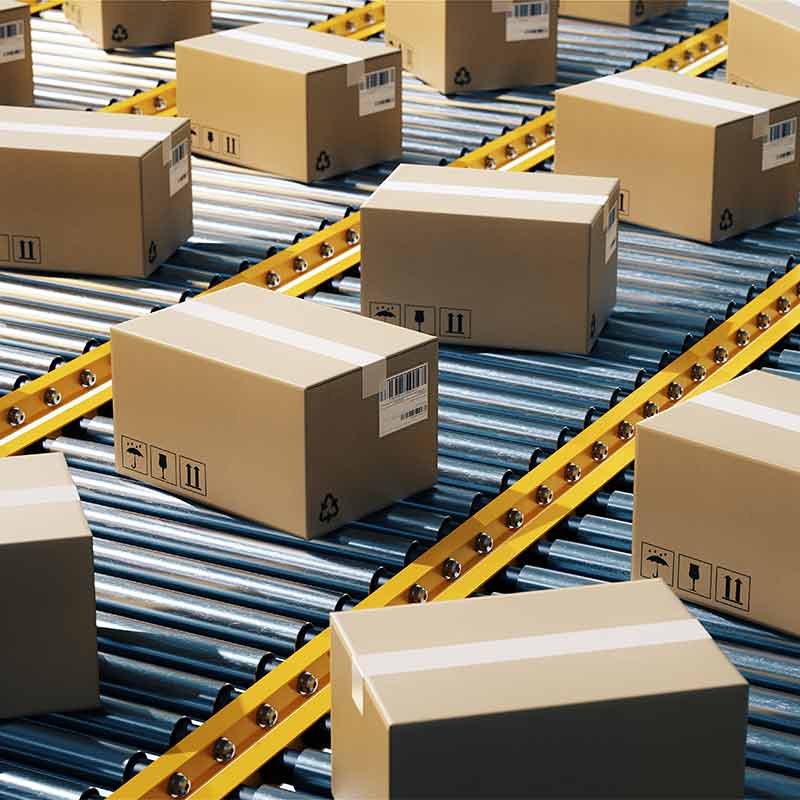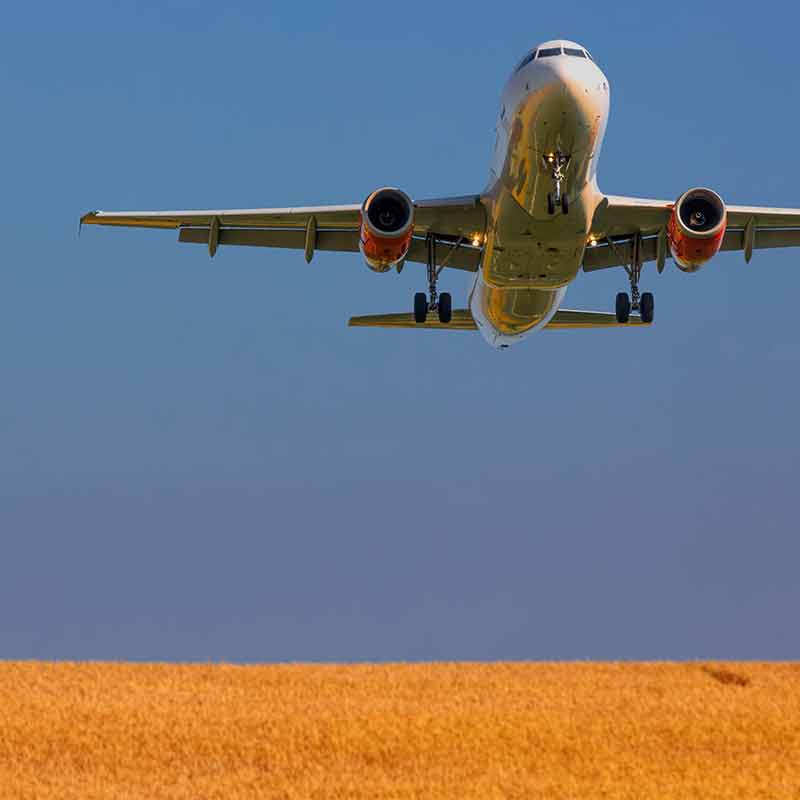 What are the solutions?
Intermodal transportation.
Many shippers also are utilizing rail to reduce freight costs and emissions. Intermodal ground transportation — where a container is moved a long distance by rail and then delivered to its final destination by truck — allows shippers to maximize the efficiency of rail while still leveraging the flexibility of trucks. The result can be large carbon and cost savings.
Pressure to keep inventory levels low is one of the greatest barriers to increased utilization of more carbon-efficient modes. The cost of financing inventory is a major expense. It also requires resources to store and manage inventory. Inventory can quickly become obsolete because of changing consumer tastes or the introduction of a new product by a competitor. Many companies are using new approaches to meet inventory benchmarks while still capturing the carbon and cost benefits of more efficient modes.
Optimizing the transportation network.
Working in partnership with other companies to increase the efficiency of distribution systems can improve the bottom line and reduce carbon emissions. Collaboration enables greater use of assets, from trucks to warehouses, resulting in economies of scale that lower costs.
Getting the most out of each move.
No matter what the mode of transport, companies can move goods most efficiently by maximizing the cargo capacity on each trailer, railcar or shipping container. While this simple proposition seems self-evident, competing demands of "just-in-time" inventory, smaller order sizes and rush deliveries mean it's easier said than done. More than a quarter of tractor trailers on United States highways are running empty.
Increasing energy efficiency at warehouses and distribution centers.
In the journey from their point of origin to final destination, nearly all goods move through a distribution center. These vital links account for 11 percent of the carbon footprint of total goods movement. Heating and lighting alone consume more than 70 percent of the energy used in warehouse operations. Thus, these facilities are natural targets for efficiency gains.
By combining mobile air quality sensors with telematics technologies, local vehicles in particular could, without changing their regular routes, measure air pollution at a never before seen scale.
What are other companies doing?
Businesses around the world see the financial, community and environmental benefits to optimizing their freight transport. Here are just a few examples of companies that have benefited from greening their freight.
A $2.2 billion-dollar agricultural cooperative and household-name fruit juice and food manufacturer, cut carbon emissions from its distribution operations in the United States southeast by 20 percent by collaborating with a competitor and switching from road to rail transport.
The world's largest manufacturer of mining and construction equipment cut carbon emissions and costs by switching to lighter-weight containers and consolidating inbound shipments of truck parts to its assembly facility.
A leading manufacturer of packaging and paper products cut carbon emission and costs by shifting from road to rail transport and making more efficient use of rail containers.
Examples of shippers that have lowered transportation costs and improved their corporate environmental footprint. Among the companies highlighted are The Container Store, Michael Kors, Hershey's and Kraft Foods.