Food waste 101: introduction
Getting engaged on food waste
Every year, 40 percent of food in the United States goes uneaten. Food loss not only has detrimental costs to the environment, but it's also bad for business. It is estimated that American consumers, businesses, and farms spend $218 billion a year, or 1.3 percent of GDP, growing, processing, transporting, and disposing food that is never eaten.
According to ReFED, as much as 63 million tons of food is wasted in the United States each year — 52 million tons are sent to the landfill and 10 million tons are discarded or left unharvested on farms. Such a degree of food loss has an unnatural contribution to climate change, generating as much CO2 emissions, which is equivalent to nearly 212 million cars.
While the majority of those greenhouse gases are released by growing the food, rotting food sent to landfills releases methane, which is 80 times more potent than carbon dioxide. Food is, in fact, the number one contributor to landfills today!
Waste occurs throughout the supply chain, with nearly 85 percent occurring downstream at consumer-facing businesses and homes.
We will provide the steps and resources you need to gain an understanding of the issues surrounding food waste throughout the supply chain. Our scope ranges from the most basic questions to our five pillars of leadership: Making an institutional commitment, supply chain transparency, informed consumers, product design and making a public commitment.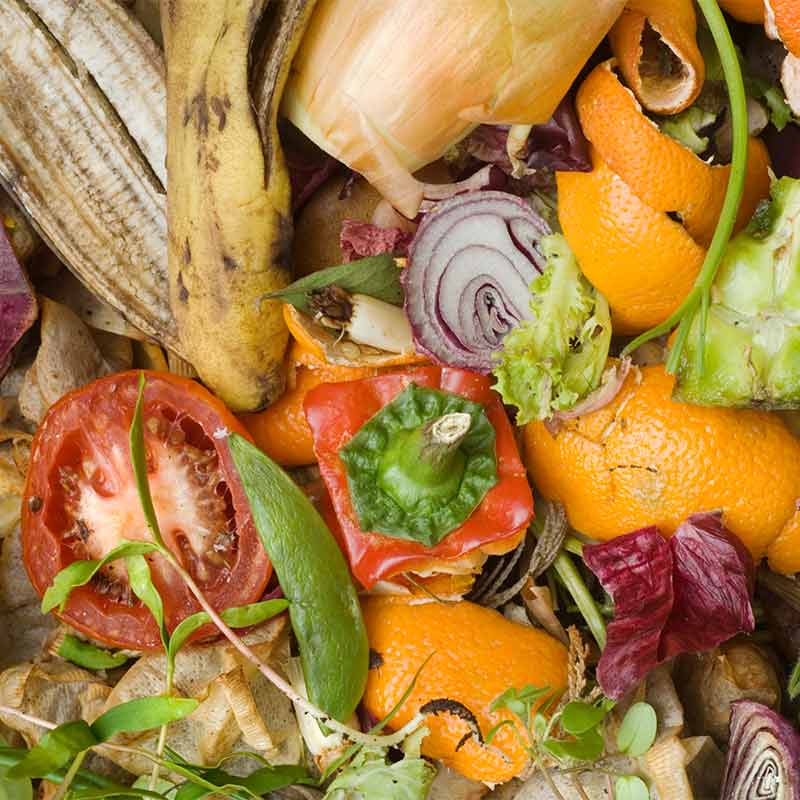 How to use this guide
This how-to guide is intended to you and your company get started or continue tracking and improving business and environmental performance by tackling food waste in your supply chain. We'll get you up-to-speed in two steps:
Get informed
In order to work on mitigating food waste, you'll need to have a basic understanding of what the problem is and what the available opportunities are.
Understand the landscape
You'll also need to have an idea of who the players are: what organizations and initiatives you should know about. We'll connect you.
We invite you to adopt and adapt this content to best suit your team, company and opportunity areas, and to provide us with feedback about your experience and results.
We're glad you're here!  Getting engaged with the issues surrounding food waste is a foundational step towards ensuring your company is on the leading edge of thriving in a healthy, sustainable economy. Once you've made progress getting up to speed on the issue, be sure to check out the next step, Build a sustainability plan 101,  which is a step-by-step guide in scaling towards success (and leadership).
Theresa Eberhardt
Project Coordinator, EDF+Business