Sustainable Dining Operations
Recycling and Waste Management
A typical restaurant generates tens of thousands of tons of garbage each year. Hauling all that trash to the landfill or the incinerator constitutes a major expense for most food-service providers, who could save considerable cash just by composting food scraps, cutting back on the use of disposable service items, and increasing recycling.
Leading restaurants and dining facilities are taking the following steps:
1. Reduce the amount of trash produced in the first place.
Develop a plan. Use resources developed by EPA's WasteWise program to develop a waste management plan for your facility.
Follow EDF's packaging and serviceware hierarchy. Follow EDF's serviceware guidelines to eliminate and reduce the size of single-use serviceware, incorporate greater recycled content in packaging, and promote recycling.
Cut down on cardboard. Often overlooked, cardboard can be a significant source of waste in a dining facility. Be sure any cardboard is recycled; better yet, ask distributors to provide reusable crates and pallets.
Whittle away at food waste. Nearly half of restaurant waste comes from leftover food scraps. Start in the back of the kitchen where you have the most control. Monitor discards by weighing scraps—and, where possible, encourage chefs to extract more edible bits out of their ingredients. Where appropriate, donate leftover food to worthy groups. If your municipality allows it, use a pulper, disposer, or digester to break down any remaining food waste into a liquid form that can be sent down the wastewater drain. If this is not an option, divert organic material from landfill by hiring a commercial composter to convert the material into soil.
Cut back on bottled beverages. Up to three of every four beverage containers ends up in a landfill. Go bottleless with a filtered water dispenser, soda fountain, or pitchers. See our complete guidelines on bottled beverages.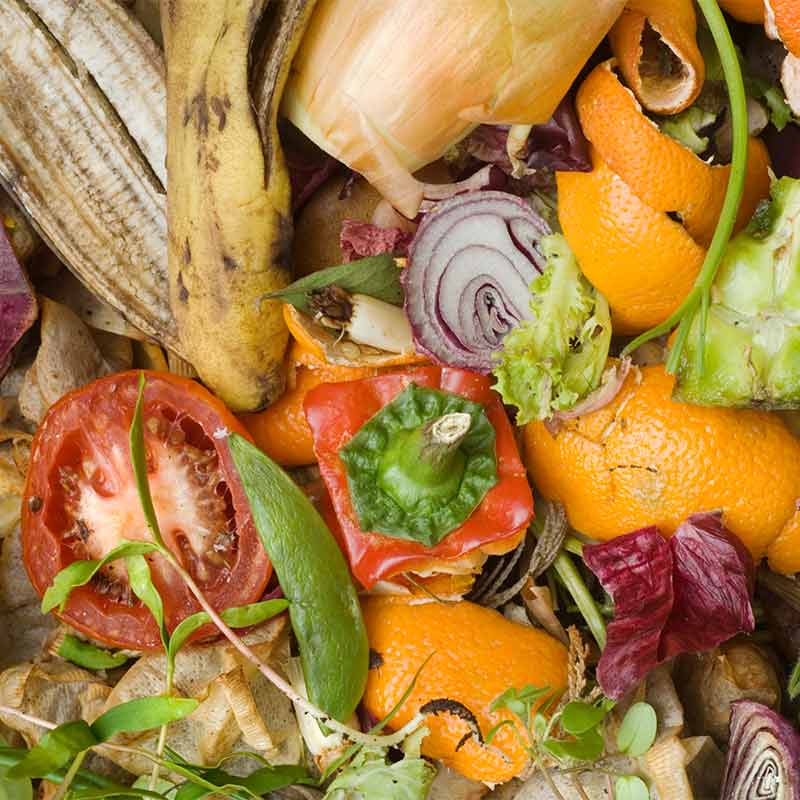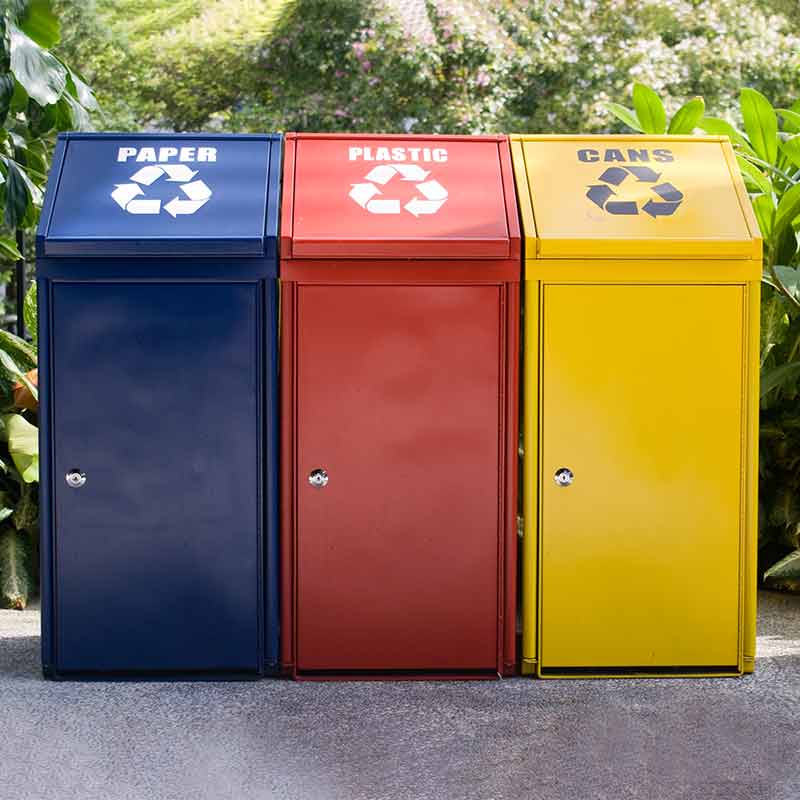 2. Recycle, recycle, recycle.
Hunt around for recycling and composting options in your community. The availability of municipal and private recycling services can vary greatly by community. Take the time to research your options and you could be rewarded greatly with lower disposal costs and a more environmentally-friendly operation. Start with your state's waste management agency.
Set up recycling bins & communicate.  Improperly sorted recyclables often becomes trash. Make clearly marked bins available to staff and customers. Request documentation and arrange a site visit with waste and recycling haulers to ensure that your recyclables end up at a credible facility.