Thriving forests 101: get informed
Thriving forests are a critical component of a healthy planet
In order to mitigate deforestation in your supply chains, you must first understand the issue and how it impacts your business. Forests are a critical component of a healthy planet where people and nature can thrive. Some of the valuable environmental services forests provide include:
Carbon sequestration: Forests act a carbon sink. Trees and other plants absorb carbon dioxide from the atmosphere and capture it within their very structure. In this process, they release oxygen. In this sense, forests are the lungs of the world. When trees are cut down or burned, they release the carbon they've stored, contributing to climate change. Deforestation is a major driver of greenhouse gases globally, accounting for about 15 percent of all emissions each year.


Natural habitat: Forests provide natural habitats for the majority of the world's biodiversity. Millions of species of plants and animals live in tropical forests.

Water protection: Forests protect watersheds by preventing erosion and acting as a natural filtration system. The majority of humanity's drinking water is enhanced by these services that forests provide.

Livelihoods: Hundreds of millions of people live in forested areas and more than a billion people rely on forests for their livelihoods. The diversity of the forest isn't just within the plants and animals. Indigenous people number in the hundreds of millions, belonging to thousands of different groups, each with their own unique culture and dialect. There are more than 80 uncontacted tribes living in the Amazon rainforest in Brazil. They have lived in harmony with nature for thousands of years, and their way of life — and their very homes — are being threatened by deforestation.
When forests are cleared, the ecosystem services that provide us clean air, healthy water, and a livable environment are diminished, and are at risk of collapse.
The main contributor to deforestation is agricultural commodities in the global shopping cart. Just four commodities — beef, soy, pulp and paper, and palm oil — account for much of the impact. Halting deforestation from just these top four would remove about 1.7 gigatons of greenhouse gases from our atmosphere each year.
All of us rely on forests, directly or indirectly, for our survival. We need to make sure that we properly manage forests so that we can continue to receive the benefits of food, medicines, a healthy environment and biological diversity that forests provide.
Deforestation is bad for business
Forests, and the environment at large, impact your business as well. Deforestation in your supply chain can create reputational, regulatory, investor, or supply risks for you. You need to manage these appropriately. Here are just two examples where companies have been negatively affected by poor supply chain management:
Without all the benefits that forests have to offer, businesses will struggle. A changing climate will result in stresses throughout supply chains, such as increased flooding and drought, erratic weather patterns and resulting poor yields. Deforestation can also create locally based weather pattern shifts. Research indicates that forest loss and degradation in the Amazon may be directly contributing to droughts in Brazil.
Shifting agricultural lands will result in sourcing issues for many ingredients and materials. An unhealthy environment will cause societal stresses that will affect your customers purchasing decisions as well. It's not all doom and gloom, though. Each of us has the capacity to positively impact the economy, society and the environment.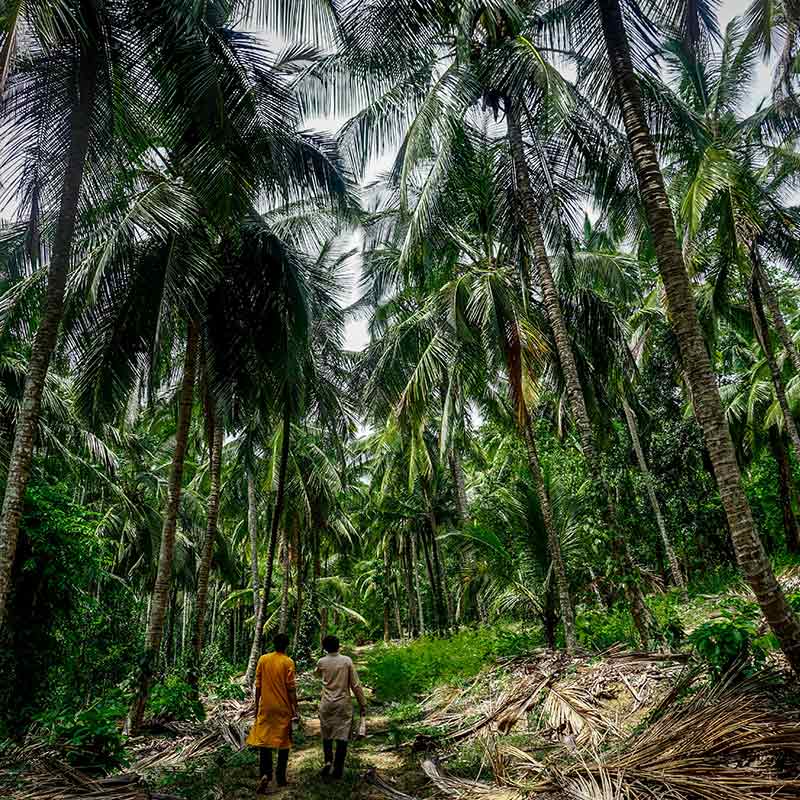 What are the solutions?
The good news is that there are many resources already available to companies to help them reduce deforestation in their supply chains. The Supply Chain Solutions Center has bucketed resources for ease of use and accessibility. The link in each category will bring you to a resource library for a suite of tools that can help. These solutions include:
Risk Assessment:

Risk assessment is an important first step in understanding where deforestation might be hiding in your supply chain. By mapping your supply to the major deforestation hotspots, you can better target your efforts to reduce deforestation in meaningful ways.

Goal setting: Once you understand your exposure to deforestation, you should set a meaningful and ambitious goal to address it.

Supply Chain Engagement:

This is the hard part: the middle miles between goal setting and reporting your success. This step includes transparent monitoring of progress and working in partnership with companies and NGOs to drive progress faster.

The Jurisdictional Approach: No one company alone can solve the global threat of deforestation.

Companies are working to address deforestation in their supply chains, but we still aren't seeing decreases in deforestation rates globally. Corporate efforts to clean supply chains are important, but without broader policy engagement, it is likely to lead to islands of green in a sea of deforestation. To drive change at scale, corporate and government efforts must work in concert.
Through the jurisdictional approach, governments and companies, alongside NGOs, local communities, producers, and other stakeholders work together to promote sustainable development across an entire landscape. Governments, intent on increasing agricultural production while keeping forests standing, develop ambitious plans and policies to conserve forests that can complement the deforestation mitigation efforts of companies. In turn, companies aiming to achieve their sustainability targets can help create viable growth opportunities for the region by participating in the jurisdictional process, providing technical or financial support, or agreeing to source from the region.
What are other companies doing?
Businesses around the world see the financial, community and environmental benefits to reducing reducing deforestation across the supply chain. Here are the places you can go to understand what companies are doing about deforestation.
Supply Change Initiative is a transformational resource for businesses, investors, governments, and the civil society organizations that support and hold them accountable; providing information on the extent and value of commitment-driven commodity production and demand.
CGF brings consumer goods retailers and manufacturers together globally. This CEO-led organisation helps the world's retailers and consumer goods manufacturers to collaborate, alongside other key stakeholders, to secure consumer trust and drive positive change, including greater efficiency. In 2010, CGF approved a resolution to achieve zero net deforestation by 2020.
New York Declaration on Forests
The New York Declaration on Forests (NYDF) is a voluntary and non-binding international declaration to take action to halt global deforestation. It was first endorsed at the United Nations Climate Summit in September 2014, and by October 2017 the NYDF supporters grew to include over 191 endorsers: 40 governments, 20 sub-national governments, 57 multi-national companies, 16 groups representing indigenous communities, and 58 non-government organizations.
Forest 500 is the world's first rainforest rating agency. It identifies and ranks the most influential companies, financial institutions, and governments in forest risk commodity supply chains as we shift to a deforestation-free economy.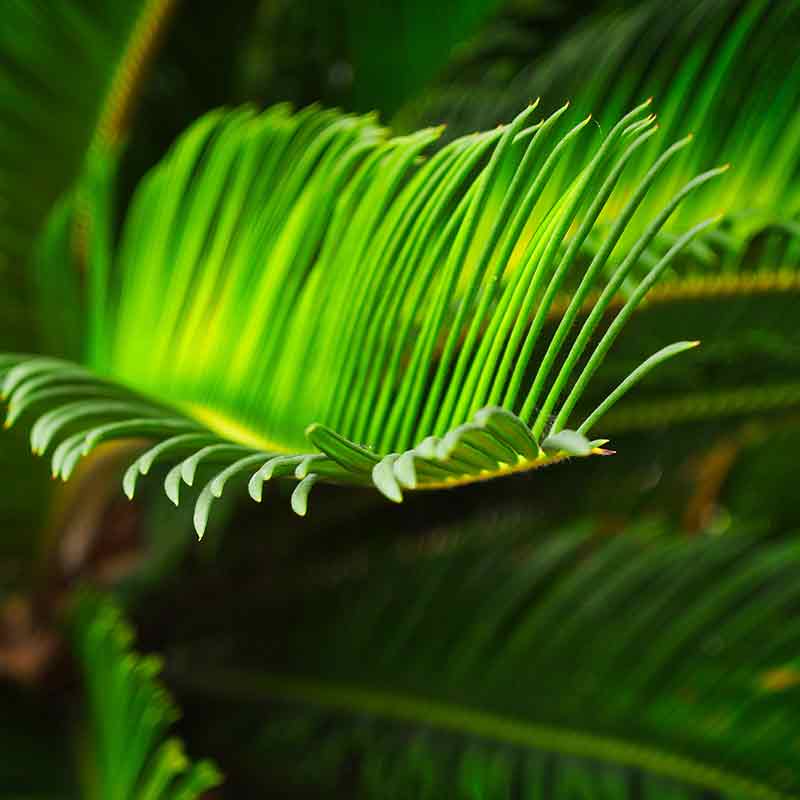 Talking the Talk: a glossary of Forests terminology
Understanding the language of Thriving Forests will be very helpful to you when communicating with your stakeholders. The Accountability Framework has a comprehensive list of terms and definitions.
Eye-opening facts to tell your boss!
Amazing fact #1

: Beef, soy, pulp and paper, and palm oil account for most of deforestation from agriculture. Halting deforestation from just these top four would remove

about 1.7 gigatons of greenhouse gases from our atmosphere each year

, and would keep our symbiotic relationship with forests intact.

Amazing fact #2:

According to

Supply Change

, over 450 companies have made commitments to address deforestation.

Amazing fact #3:

Deforestation can be a massive risk to business. Malaysia's IOI Group saw a 10 percent decrease in stock values, and cancelled contracts after the Roundtable on Sustainable Palm

suspended the company's engagement

.